The Soul of Ukraine Foundation
Proudly Presents
CHILD ART UNDER
RUSSIAN BOMBS
Ukraine Children Recount Invasion Through Art
The Soul of Ukraine Foundation
Proudly Presents
CHILD ART UNDER
RUSSIAN BOMBS
Ukraine Children Recount Invasion Through Art
Photo: Life in the Subway. From February to March 2022, Kharkiv residents sought refuge from Russian bombardments in metro stations.
Unique Art Pieces To Watch Coming Soon
Our team of expert curators have compiled this list of 12 up-and-coming artists you should collect in 2023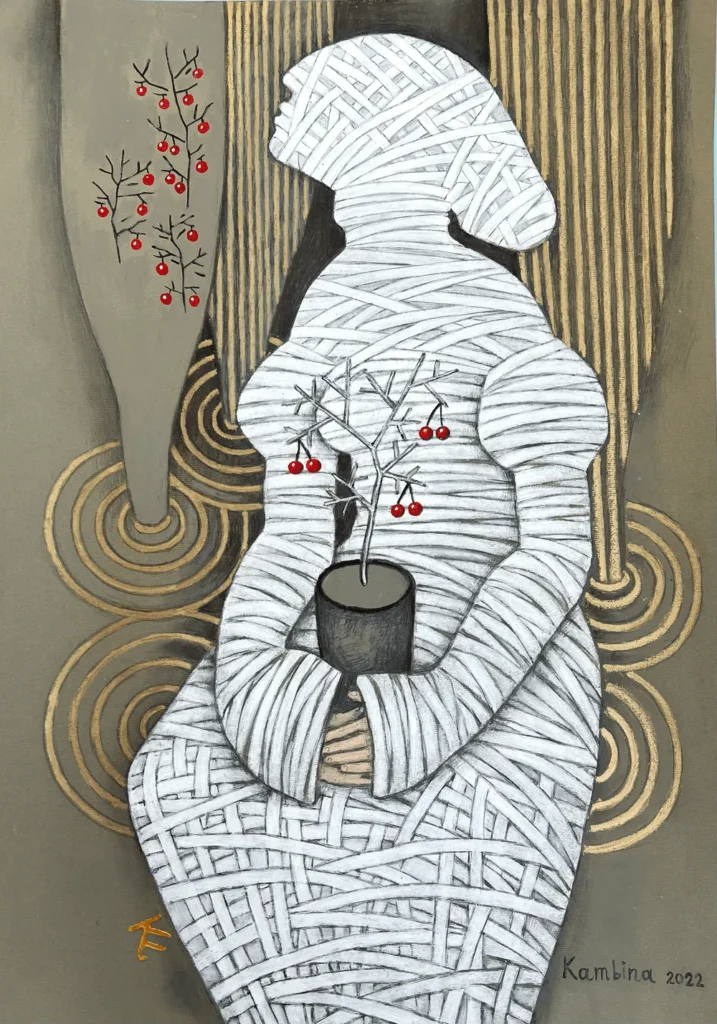 Join Us in Empowering Lives: A Message from the Mother Teresa Rehabilitation Center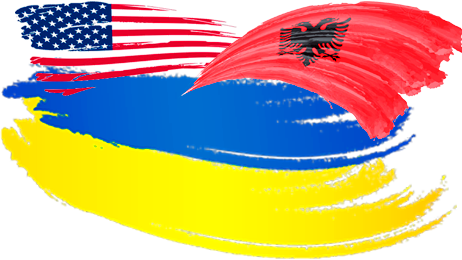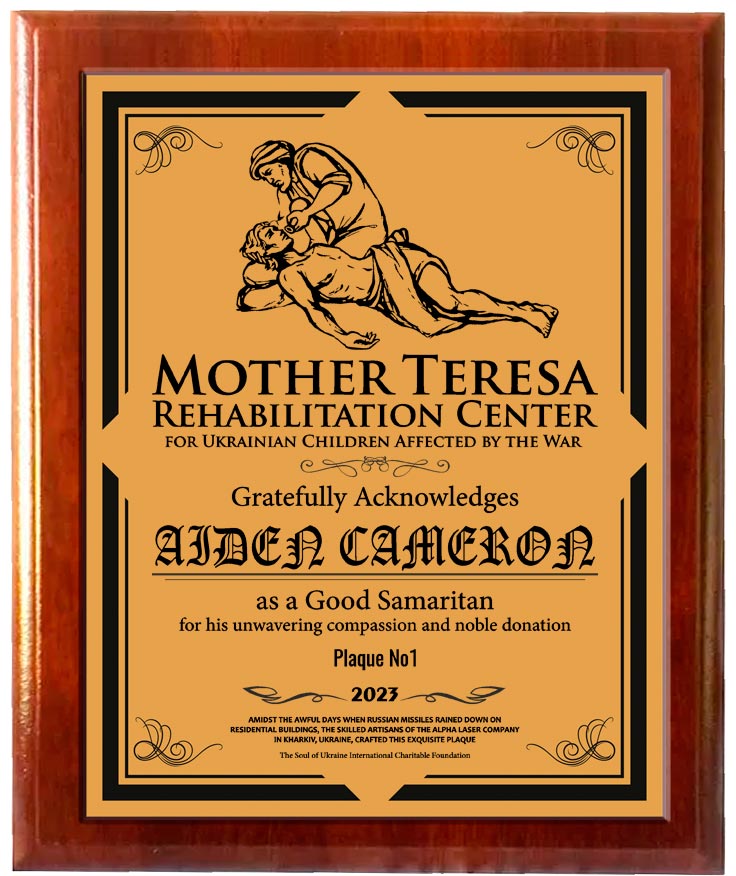 We would like to take this opportunity to remind all of our generous and compassionate participants that every single penny of the proceeds from our upcoming charity auction will be going towards the aid of the Rehabilitation Center named after Mother Teresa in Albania.
This incredible center is dedicated to the rehabilitation of Ukrainian children of war, who have tragically lost their limbs in the midst of conflict.

The Mother Teresa Home is managed by the American The Soul of Ukraine Foundation, Inc., a 501(c)(3) humanitarian international organization where all employees serve as dedicated volunteers.
Attention! Exciting Changes Underway: Witness the Remarkable Transformation
As our resource undergoes a significant evolution, we are thrilled to inform you that these changes will be echoed in the pricing of our captivating artworks. Brace yourself for an array of new opportunities as some prices experience a delightful reduction, while others ascend.
We wholeheartedly invite you to join us in this transformative journey. Your support is invaluable as we pave the way for the establishment of an International Rehabilitation Center in Albania. This center is dedicated to nurturing Ukrainian children who have been affected by the consequences of Russian aggression and now face disabilities.
Your involvement matters; together, we can make a meaningful impact and contribute to the well-being of these young lives. We will make an effort to fully transform this resource before the end of November, 2023
Heritage Rising: The Coat of Arms of Ukraine Created from the Ashes of War
Customized Diplomatic Gifts: Crafted from fragments of mines and shells collected from the very battlefields that stood against Russian aggression, this unique creation stands as a testament to resilience and artistry
Join us in making a difference! Click on the link now to participate in the charity auction and own a piece of history that supports a brighter future for Ukrainian children of war.
The charitable foundation "The Soul of Ukraine Foundation, Inc." proudly presents a remarkable creation by the renowned American artist MFF, titled "The Wheel of Fortune," set to take center stage at an upcoming charity auction in October.
This captivating art installation is crafted using materials gathered from the battlefields where conflict with Russian aggressors has left its mark. At its core lies the poignant centerpiece—an authentic Russian infantryman's helmet, pierced by a bullet. Nestled within the ammunition belt encircling the helmet, close to the bullet's entry point, you'll discover a single bullet cast in gold.
The world's biggest international charitable initiative for Ukrainian children who have lost their limbs due to the Russian-Ukrainian war
THIS WILL HAPPEN IN UKRAINE
World-renowned figures such as Madonna, Arnold Schwarzenegger, Elton John, Paul McCartney, Sylvester Stallone, Bill Gates, Gabriela von Habsburg, Sigourney Weaver, Denzel Washington, Sergey Brin, Clint Eastwood, Mark Zuckerberg, Joan Rowling, General Ben Hodges, Morgan Freeman, Jackie Chan, Richard Branson, and many more, in the process of being invited to participate in the very special costume photoshoot.
A Contemporary Masterpiece: A Powerful Anti-War Work on Par with Picasso's Guernica
The "Unconquered Ukraine" emblem is a creation by the renowned American artist Sergey Melnikoff, known as MFF, who found his great calling in Ukraine. This unique masterpiece is crafted from metal collected from the battlefields against Russian aggression.
Thanks to incredible energy and the support of Ukrainian soldiers and volunteers, MFF transformed the shards of a great war into the Grand Emblem of Ukraine. This monument impresses with its beauty and strength. Each element of the work is meticulously soldered onto a metal base, creating an unparalleled sculpture.
The emblem is not only a symbol of Ukraine but also a source of goodness! All proceeds from the sale of this masterpiece will go towards establishing the Mother Teresa Rehabilitation Center in Albania. This center will help Ukrainian children who have lost their limbs due to Russian aggression to find joy and hope once again.
This project is surrounded by great hearts and the generosity of many. The IT Company "Recklama," under the leadership of Oleksandr Kostetskyi, has taken financial responsibility for this noble cause, thus Ukrainian volunteers have joined one of the largest charitable projects.
Watch as the unparalleled welding expert Viktor Belchik, from Odessa, Ukraine, solder the war shards onto the Grand Emblem of Ukraine.
The story of the creation of the "Unconquered Ukraine" emblem is a mixture of emotions, deep immersion in the fight for freedom, and art.
This work of art will be auctioned at Sotheby's.
Join us, participate in this noble cause, and help make Ukraine even stronger and more independent!
Discover the Enchanting World of Gifts within Our Online Charity Shop!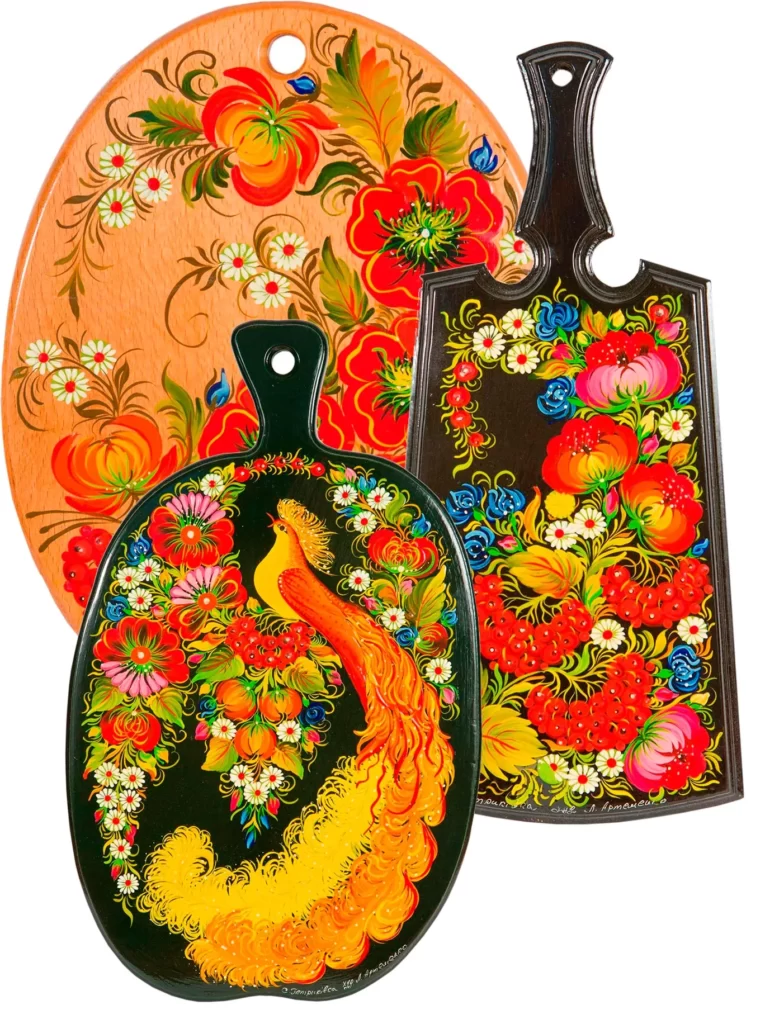 Immerse yourself in the awe-inspiring collection of kitchen boards adorned with the iconic Petrikivsky paintings — each board tells a unique story. Our pride lies in presenting a diverse array of premium T-shirts, boasting exceptional quality and featuring a multitude of captivating designs. Exclusivity is guaranteed, as these remarkable products are solely available through us.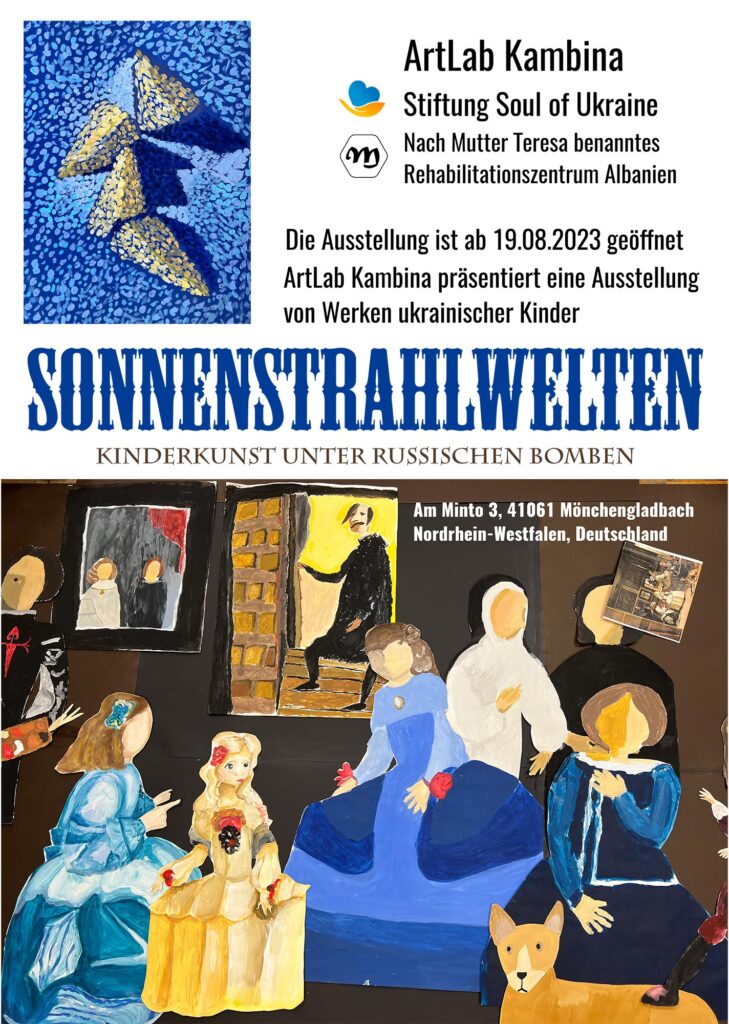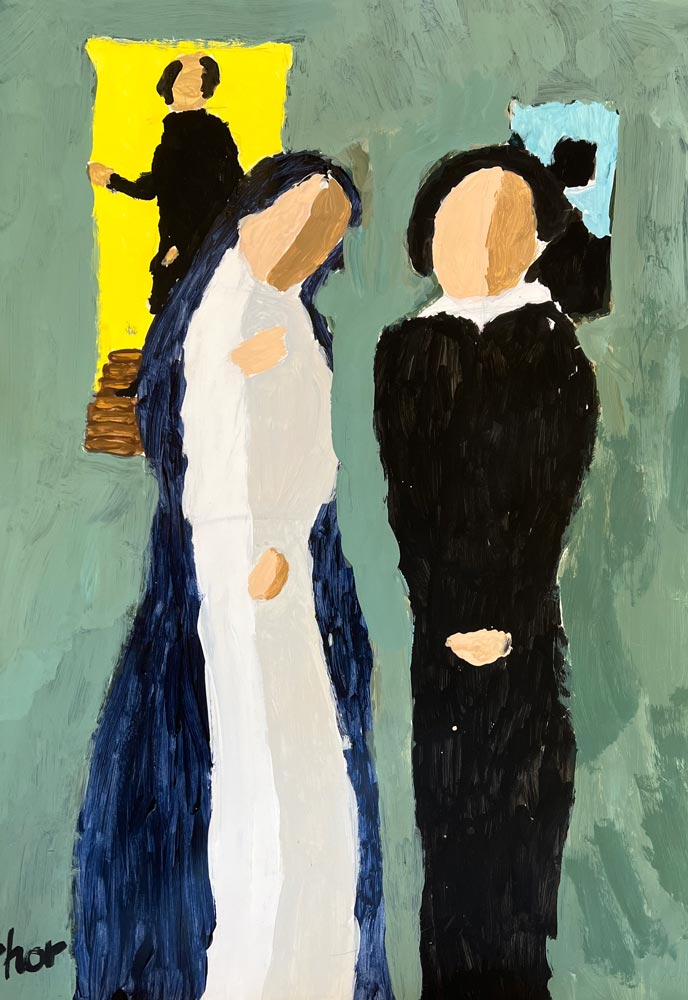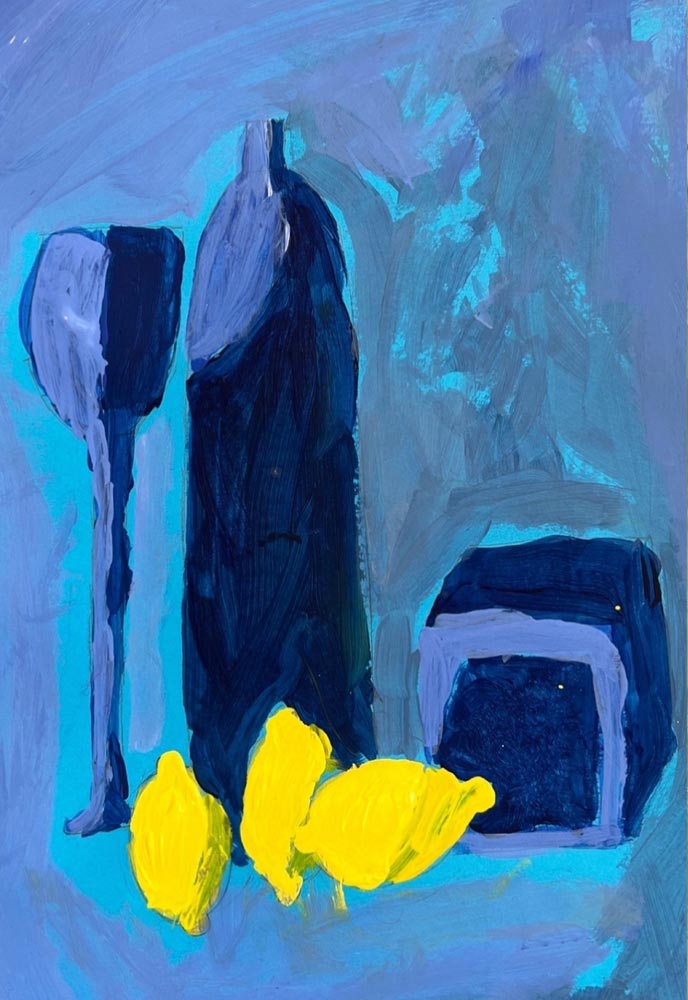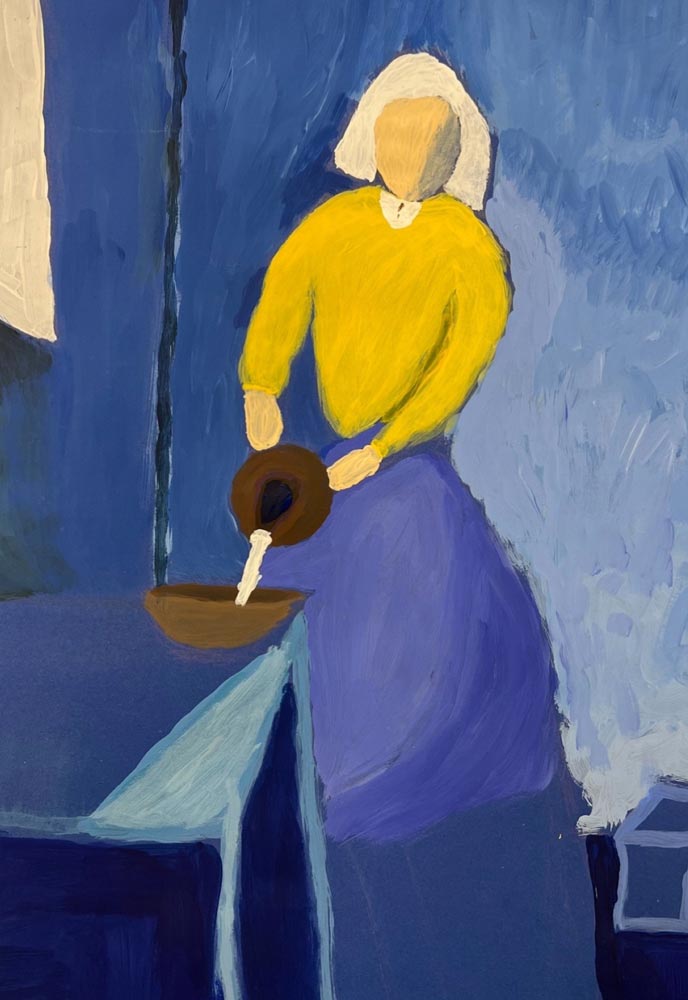 CHILDREN'S ART AMIDST RUSSIAN BOMBINGS
August 19 — 26, 2023, at the Minto Einkaufszentrum in Mönchengladbach, Nordrhein-Westfalen, Germany
We take great pride in presenting an extraordinary collection of artwork by the exceptionally talented artist, Anna Churyukina. Through her masterful brushstrokes, Anna has flawlessly captured the essence of the breathtaking Mediterranean landscapes. Her unique painting style has garnered widespread acclaim among art collectors worldwide, owing to the remarkable forms and the vibrant color palette inspired by the beauty of the Southern nature.
Anna Churyukina. Member of the National Union of Artists of Ukraine. Academician of the International Academy of Culture, Ecology, and Health. Anna has been awarded the medals "For Service to Art" and "Artistic Olympus." She is a recipient of the orders "Cultural Diplomacy," "Golden Star Master of Ukraine," and the Order of Saint Equal-to-the-Apostles Princess Olga.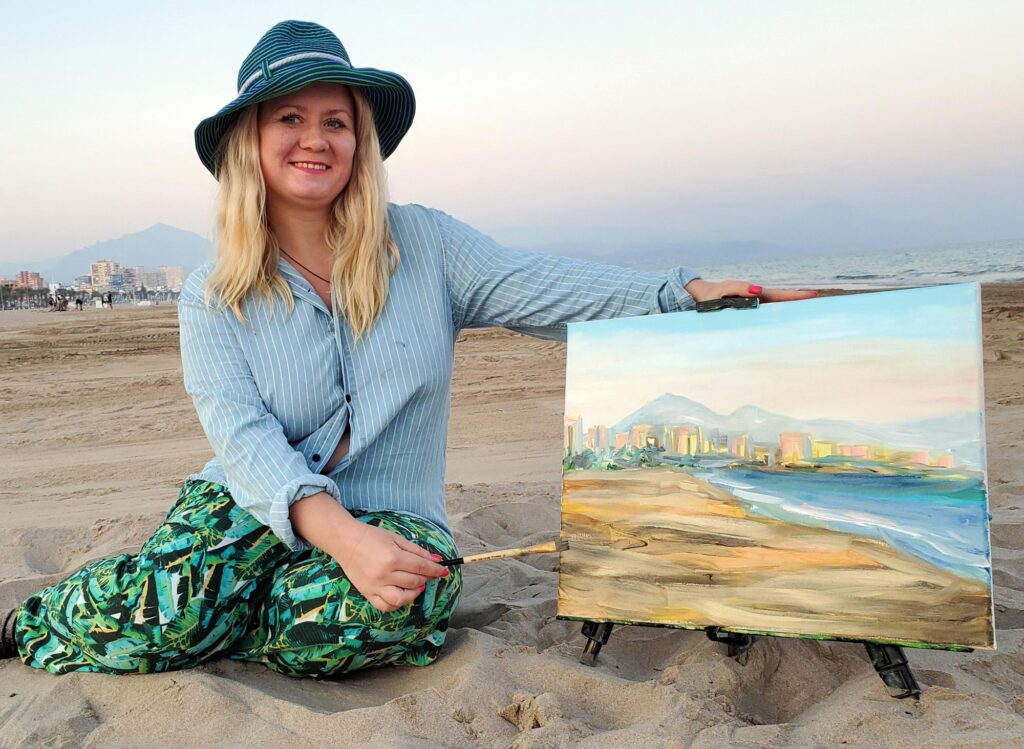 Furthermore, alongside this mesmerizing collection, we are proud to showcase an avant-garde trend in art – fantastical interpretations of GMOs (Genetically Modified Organisms). This unusual theme serves as a thought-provoking exploration of the intersection between science and art. Anna Churyukina's imaginative take on this topic challenges conventional perspectives and sparks conversations on the impact of GMOs on our environment and society.
We invite art enthusiasts and connoisseurs to witness the convergence of exceptional Mediterranean landscapes and thought-provoking GMO fantasies in this one-of-a-kind exhibition, promising a truly unforgettable artistic experience.
Colorful Vistas
A Unique Collection by Anna Churyukina
a GMO at a Gallery
A Captivating Collection by Anna Churyukina
Mediterranean color palette
A Unique Collection by Anna Churyukina
Beyond Generosity: Unveiling The Majestic Opportunities Of Our Charity Auction
Read The Message From Our Business Experts Here
Join us as we redefine the art of gifting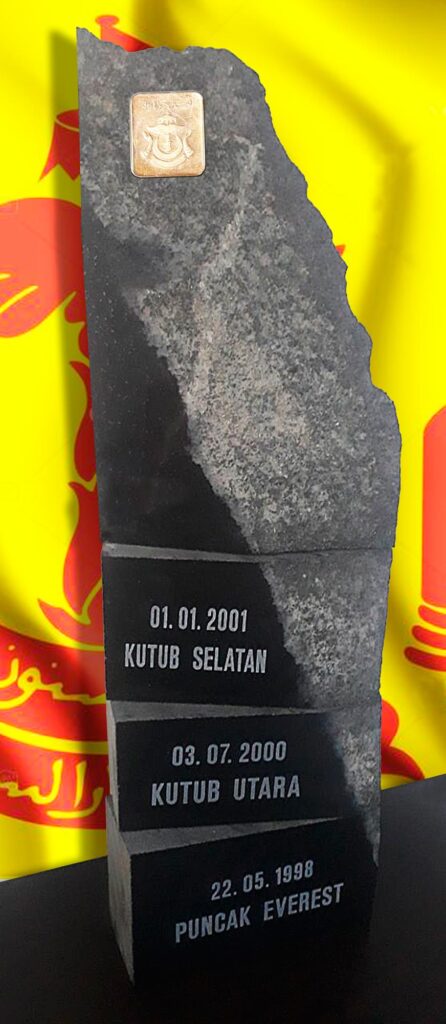 Introducing our groundbreaking auction software that has undergone meticulous development and extensive revisions, surpassing all expectations. With great pride, we are thrilled to announce our imminent global advertising campaign, poised to revolutionize the industry. Prepare to be astounded as we present an extraordinary array of unique masterpieces, crafted exclusively for unforgettable anniversaries of illustrious personalities such as the esteemed Sultan of Brunei, Bolkiah, the legendary Ukrainian general, Zaluzhny, the iconic queen of pop music, Madonna, and an array of other revered celebrities. Brace yourself for an unparalleled experience of opulence and prestige. Join us as we redefine the art of gifting.
We eagerly anticipate delighting the participants of our auction with exquisite masterpieces crafted by the world's most renowned artists
Famous Asian Paintings
Centre d'experimentation et de diffusion en arts visuels et mediatiques, Universite du Quebec a Montreal
Famous Asian Paintings
World Fine Art Gallery
New-York
Famous Asian Paintings
Island Majorca Gallery
Spain
For true connoisseurs of art, we present a collection of works by Anna Ivanova, the well-known artist from Uzbekistan
Read the article about Anna Ivanova's talent.
An Extraordinary Collection of Children's Drawings Exhibiting Remarkable Artistic Value
Kyiv's Young Talents Present Their Finest Artworks to the Participants of Our Charity Auction
Despite enduring devastating attacks by Russian missiles, Ukrainian children have showcased their exceptional skills and resilience through these exquisite paintings, reminiscent of renowned artists' masterpieces
The World Exhibition "Child Art Under Russian Bombs" Order Now!
Unique Art Pieces To Watch Coming Soon
Our team of expert curators is compiling a list of a dozen up-and-coming Ukrainian artists you should collect in 2023
"All my works were made during the war in Ukraine, in the first months of 2022, when people were killed in Bucha, I felt it physically on myself… every night as if they beat me… I took a sheet of paper and, under the howling of sirens — there was nowhere to hide — and the sounds of explosions, I drew and drew… it saved my brain and my soul…" — Elena Kambina
A Guide To Selling Art At Our Auction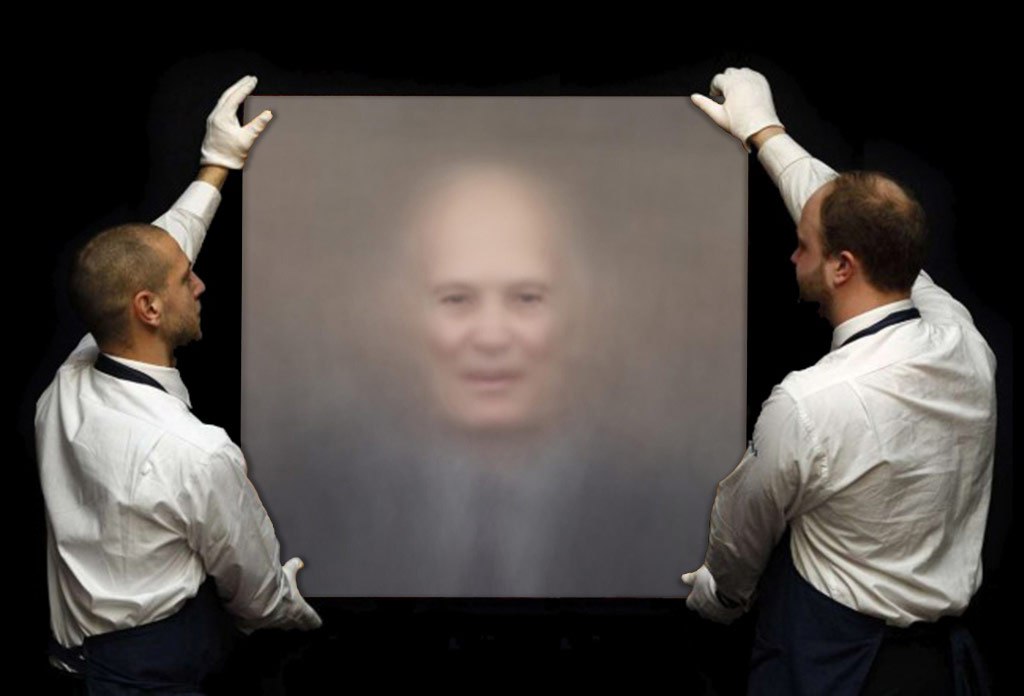 a Photography Symbol of the XXI Century
The first photographic portrait of a living human created by the Artificial Intelligence
Estimate USD 1,500,000 — 1,700,000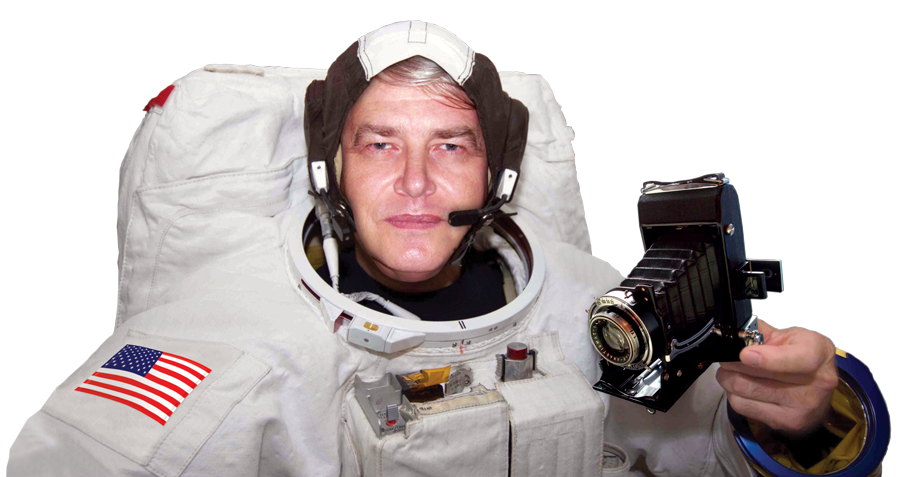 Welcoming New Donors:
Non-Standard Offers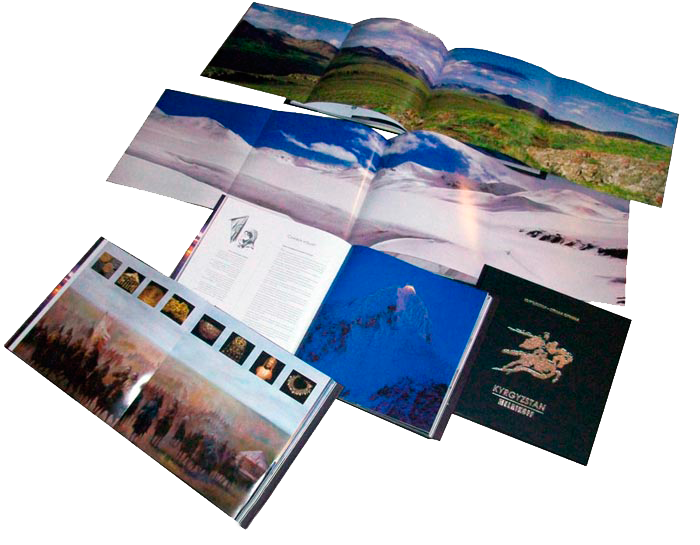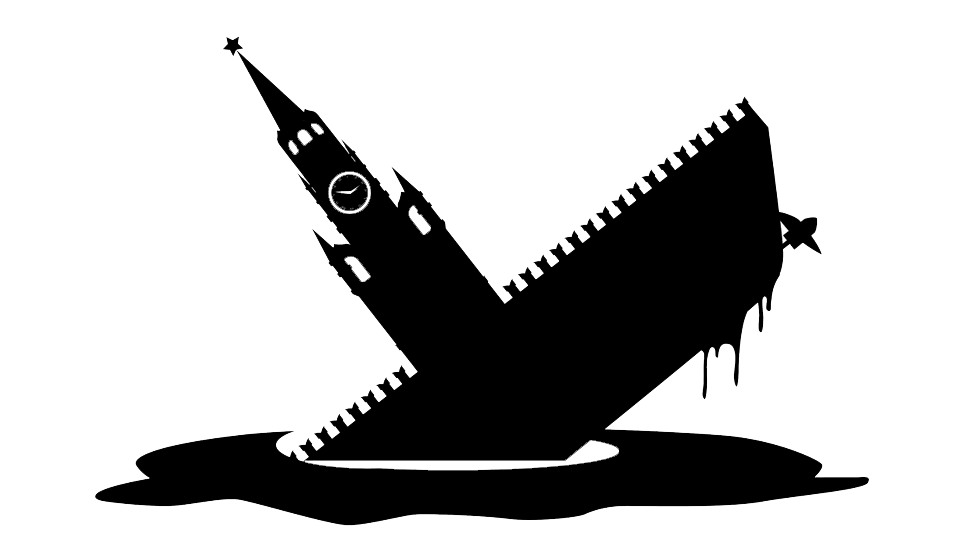 Russian warship go f*** yourself
AUTHENTIC RUSSIAN WAR MISSILE BRACELET
This bracelet is crafted in Ukraine using materials from a genuine Russian war missile. By purchasing this unique piece, you are contributing to the construction of the Mother Teresa Rehabilitation Center in Albania, which will provide aid to Ukrainian children who lost limbs during the war between Russia and Ukraine. Your generous donation will make a difference in the lives of these young survivors, and we thank you for your support.
Changing Lives through Giving: Support Our Charity Auction for Ukrainian Disabled Children Affected by War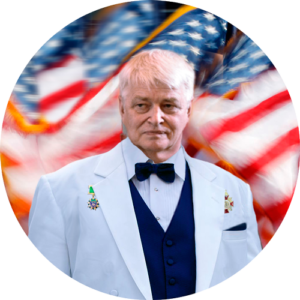 by Sergey Melnikoff a.k.a. MFF
As a firm believer in the value of complexity and culture, I find the concept of art collection to be truly fascinating. The purpose of this collection is not only to adorn spaces but also to elevate our understanding of the complex and incomprehensible aspects of the world. I believe that people should appreciate complexity, and a cultured individual should be complex themselves. Read more…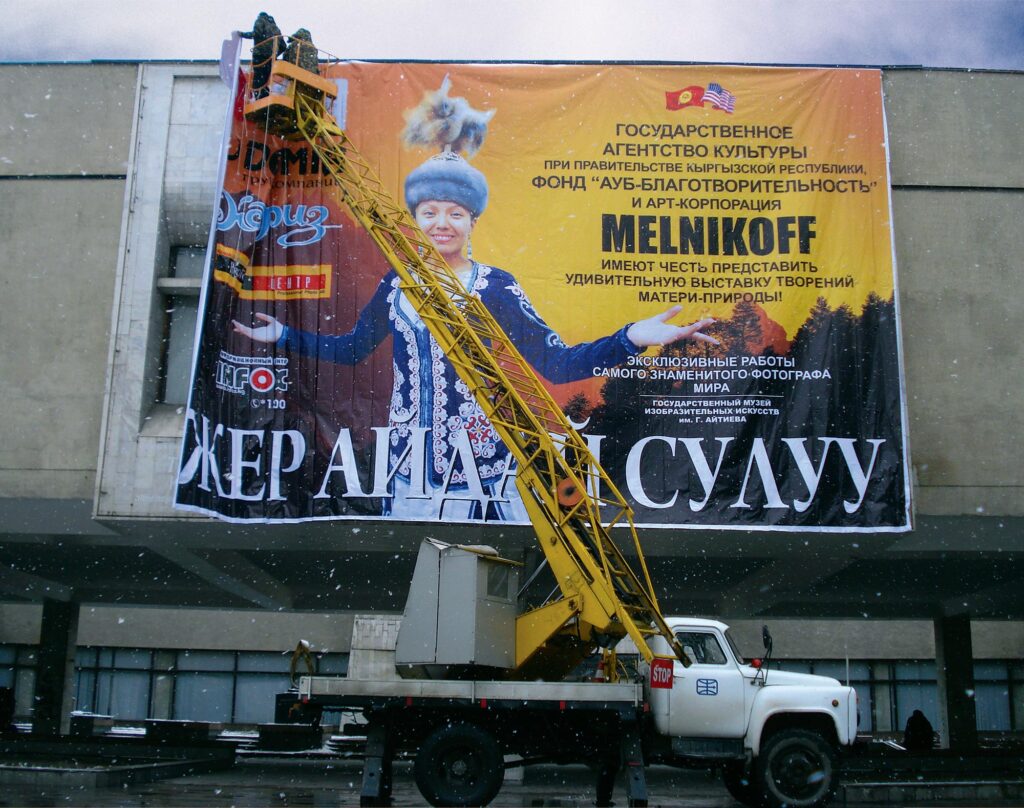 Discover the unparalleled beauty of MELNIKOFF artworks. Every piece is a one-of-a-kind treasure, accompanied by a certificate of authenticity personally signed by the author. The Oversize Prints On An Ultimate Thick Acrylic Glass Panel For Luxurious Decor.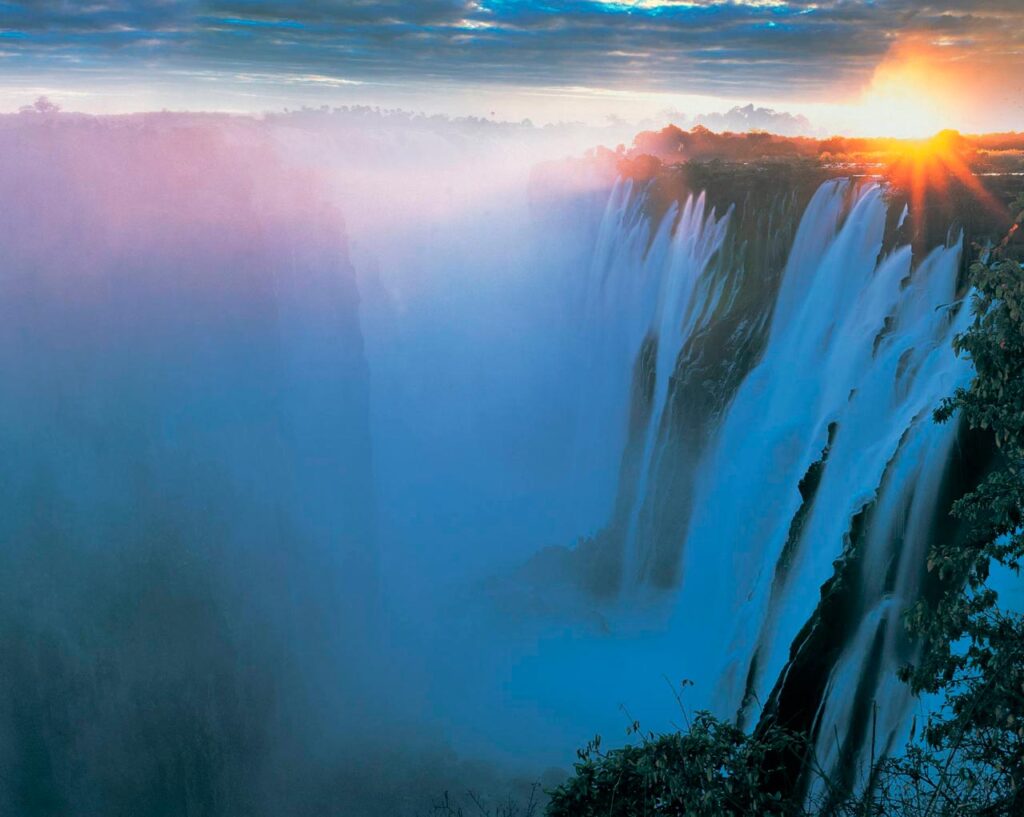 The Soul of Ukraine Foundation's Board of Trustees has made a formal plea to President Zelensky, urging him to confer a special status on the Mother Teresa Rehabilitation Center in Albania. The Foundation's petition includes a call for the establishment of a Ukrainian Honorary Consul office at our center, a vital move towards ensuring that children affected by the conflict receive the necessary support and attention. Furthermore, the Foundation has also appealed to the global community to extend their support to the center, helping it to continue its crucial mission.