Children are not only the future of every nation but also the most vulnerable members of society. They are highly perceptive and can feel the effects of war in subtle ways. Some express their emotions through drawing, depicting their hopes for peace, the bravery of soldiers, and the warmth of their hearts.
The "Drawings of Ukrainian Children Under Russian Bombs" project showcases the artwork of children affected by war. Our team of experienced experts works with leading art historians to carefully evaluate the artistic merit of each drawing submitted from all over Ukraine. The resulting exhibition showcases the remarkable talent and technical skill of these young Ukrainian artists.
The exhibition is available for international travel and can be ordered by any organization, whether it's a large corporation, museum, art gallery, or city administration. Our mobile equipment allows for quick installation, and we can set up the exhibition in any location worldwide.
Step into the world of Ukrainian war children and witness their stories through their powerful drawings – join us for an exhibition in your city!
Note: The first exhibition of drawings by Ukrainian children in the United States is scheduled for the spring season in 2024.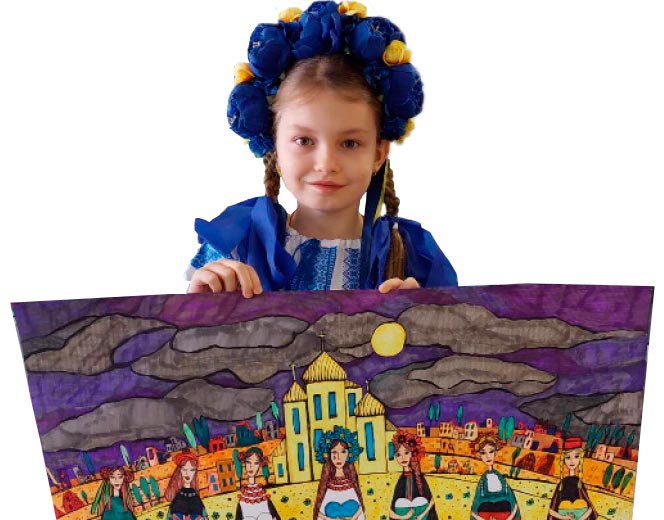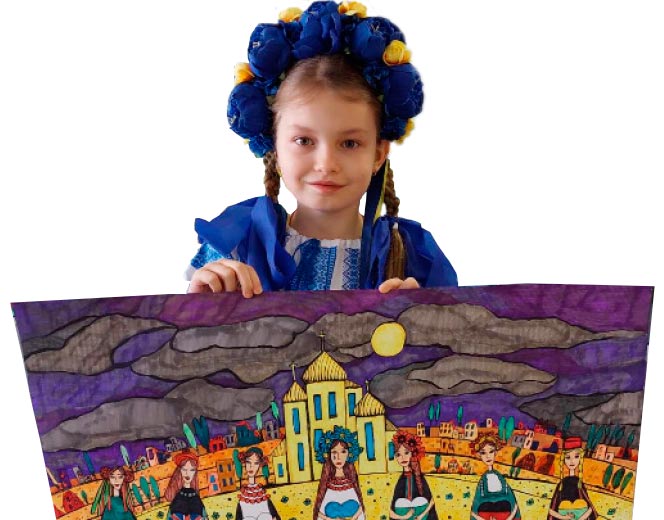 Please contact us to place your order: soulofukrainealbania@gmail.com