RUSSIAN WARSHIP GO FUCK YOURSELF
COMMEMORATIVE BRACELETS MADE USING RUSSIAN WAR MISSILE MATERIALS
WAR ARTIFACTS COLLECTION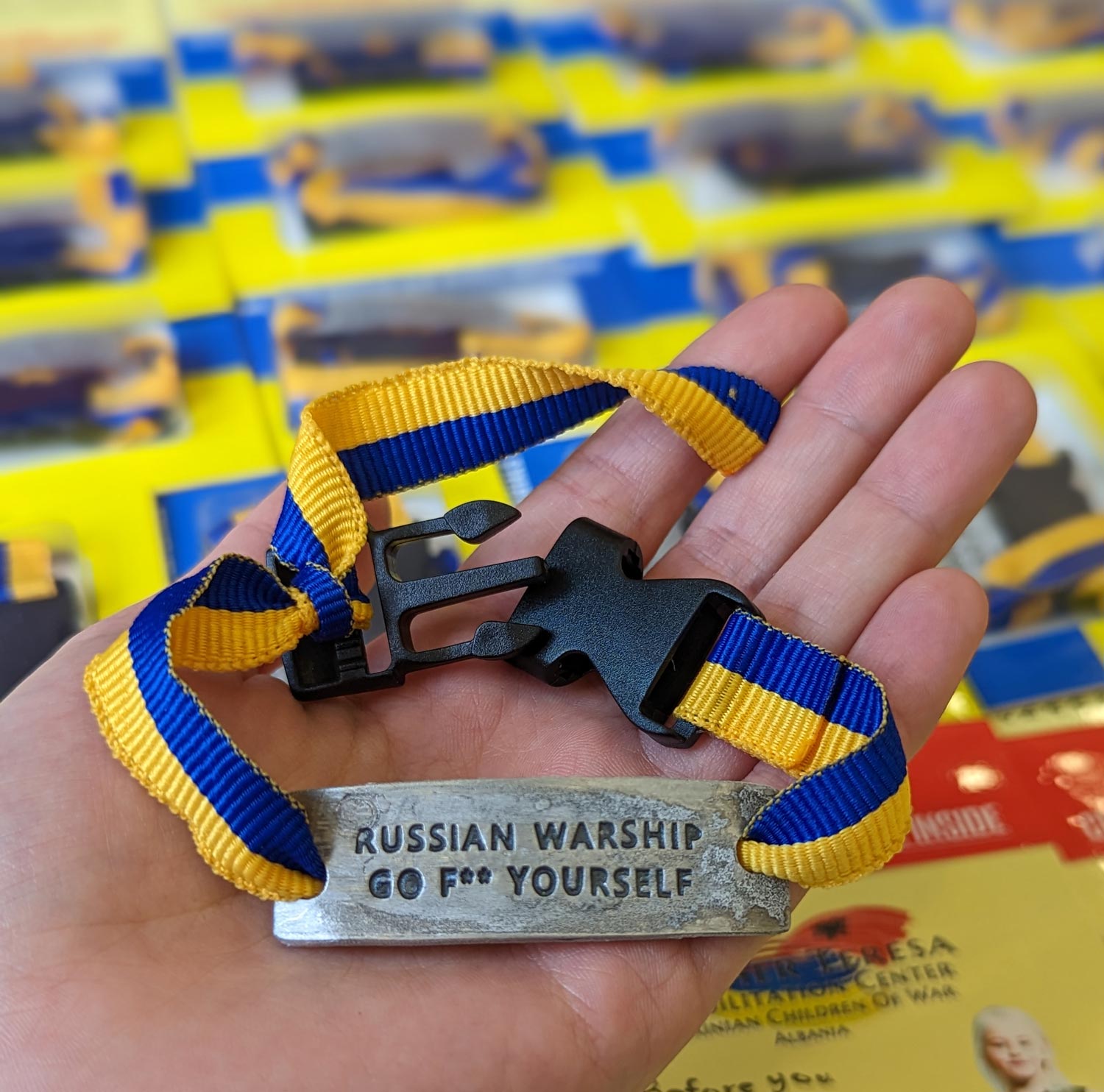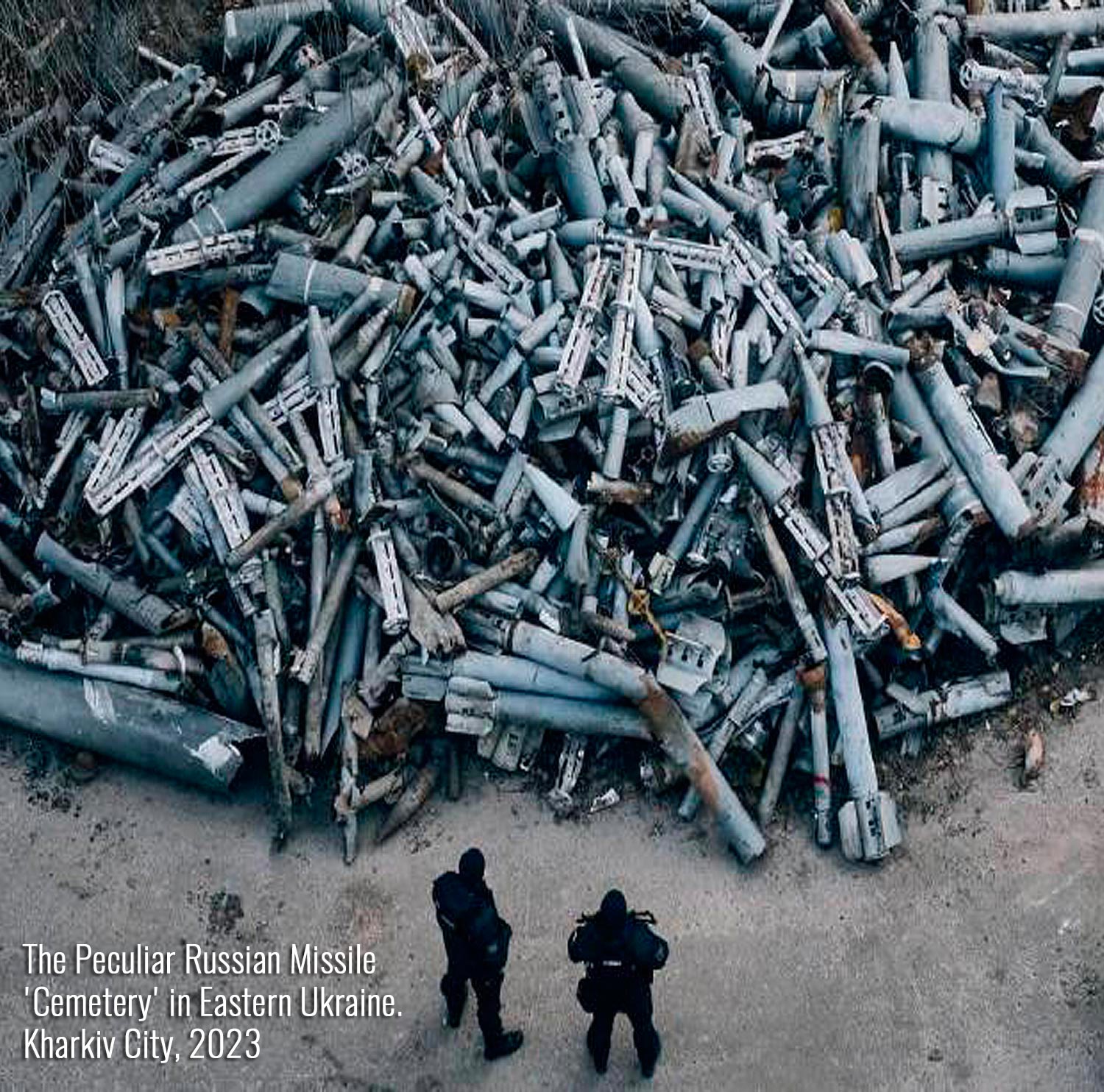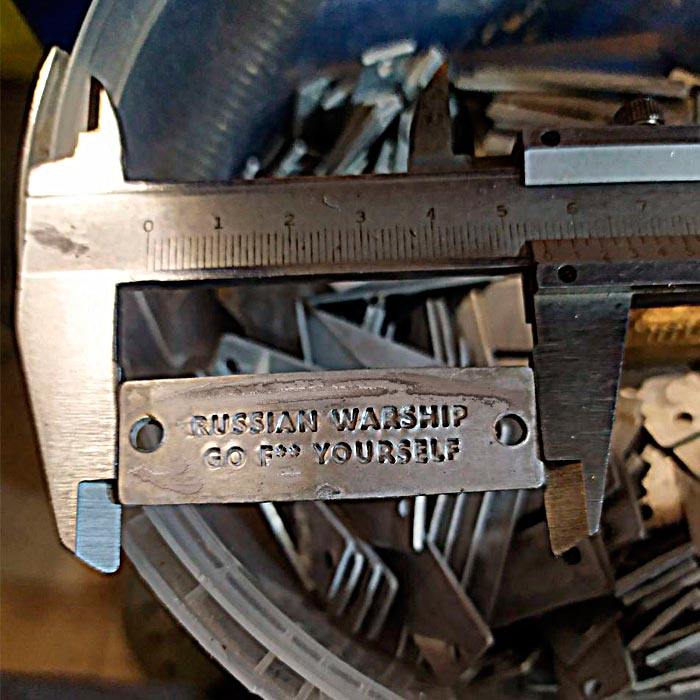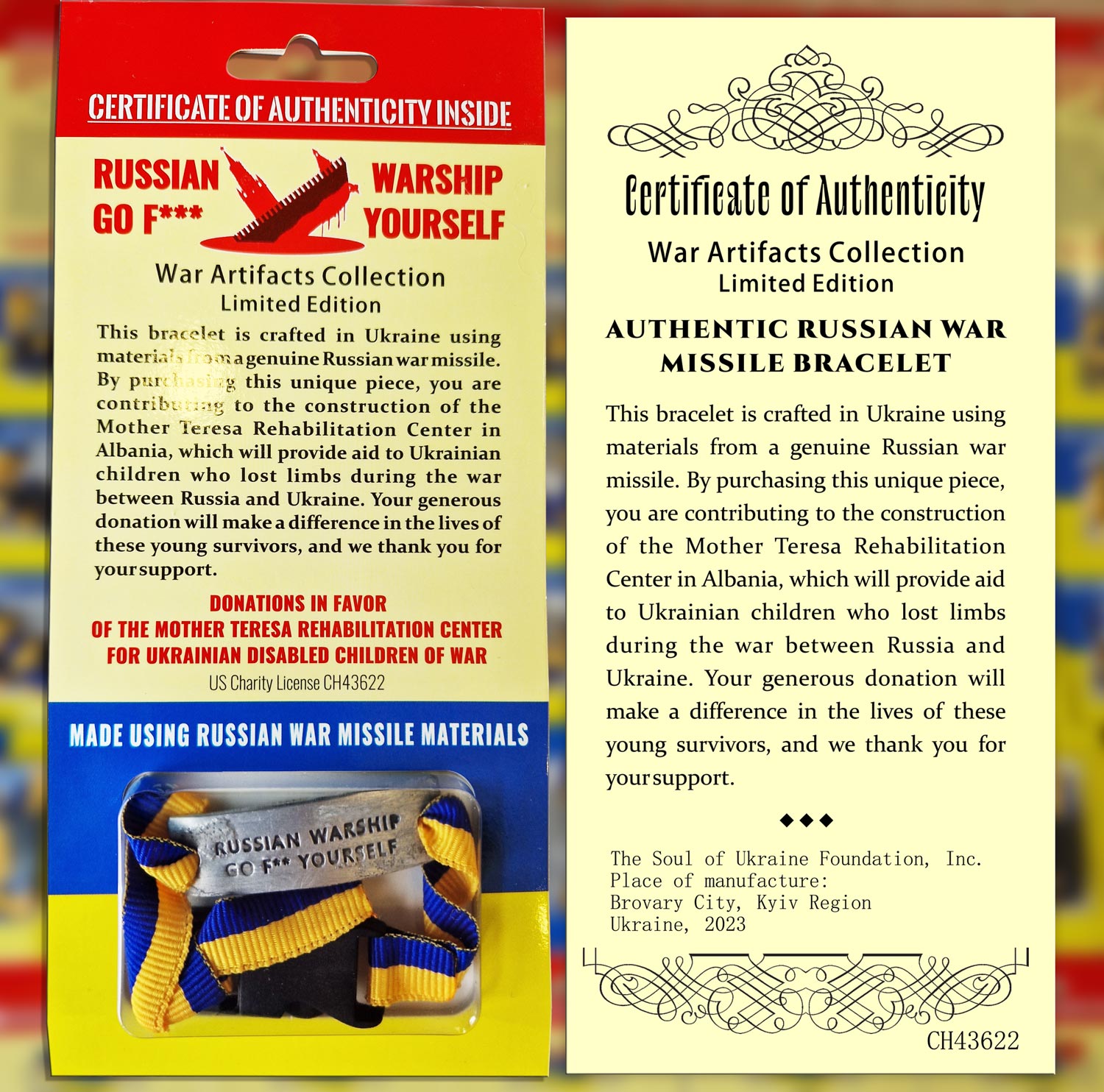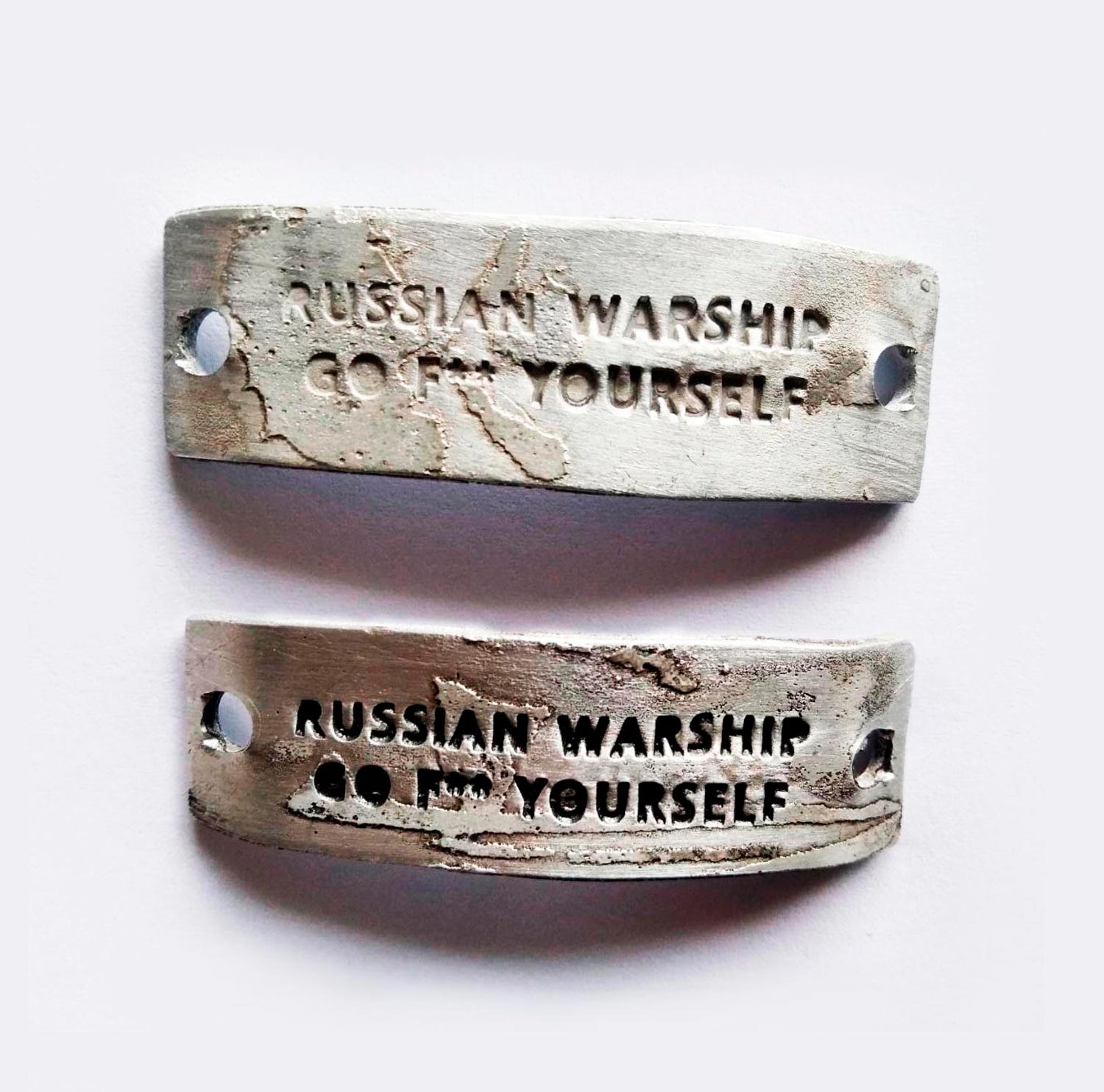 Russian Warship Go F*** Yourself
Made in Ukraine using Russian war missile materials
Limited Edition
This bracelet is crafted in Ukraine using materials from a genuine Russian war missile. Purchase a unique bracelet for $100 and receive a certificate of authenticity.
By purchasing this unique piece from our War Artifacts collection, you are contributing to the construction of the Mother Teresa Rehabilitation Center in Albania, which will provide aid to Ukrainian children who lost limbs during the war between Russia and Ukraine. Your generous donation will make a difference in the lives of these young survivors.
We are grateful for your contribution to helping children affected by war.
Free Shipping Worldwide
The History of Iconic Phrase
The phrase "Russian warship, go fuck yourself" gained widespread adoption during the 2022 Russian invasion of Ukraine, after border guard Roman Hrybov used it in his final communication with the Russian missile cruiser 'Moscow' during the attack on Snake Island in Ukraine's territorial waters on February 24, 2022. The phrase was subsequently used in protests around the world. Weeks later, the Ukrainian postal service commemorated it on a postage stamp.
On April 13, 2022, one day after the stamp was issued, the flagship 'Moscow' was critically damaged by Ukrainian anti-ship missiles and sank the following day. The exchange that led to the phrase occurred when the Russian warship threatened to bomb Snake Island if the Ukrainians did not surrender. In response, the Ukrainians used the phrase as a taunt.
Some have compared the phrase to historical battle taunts such as "Remember the Alamo" and "Molon labe."